Four Corners Human Resource Association
We are an affiliate of the Society for Human Resource Management. Whether you are new to the HR field or have many years of experience, we are a local starting point for networking, information, professional development and continued support of excellence in Human Resources.
We welcome your use of this site as a trusted resource and encourage you to check back frequently for updated information. We also encourage your involvement and suggestions about all of our activities, on the web and off.
Interested in Joining our Chapter? Contact Rebecca Hagerty, VP of Membership at fchra0523@gmail.com See the membership page for an application.
When was the last time you checked out the SHRM website? You have HR customized benchmarking reports, job descriptions, how-to-guidelines and tons of other resources just a click away......
Click on www.shrm.org to learn more right now!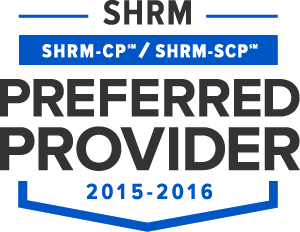 SHRM 2018 SCHOLARSHIP OPPORTUNITIES
In 2018, the SHRM Foundation will award almost $500,000 in support to students seeking undergraduate, graduate support as well as members seeking certification and professional development opportunities. We encourage all eligible SHRM members, student members, Chapters and State Councils and organizations to apply for one or more of the scholarships and awards.
Click here to find out how you can be one of those lucky people https://shrm.org/foundation/ourwork/scholarships/pages/all-deadlines.aspx:
Having difficulty navigating the site? Contact Nancy Sisson at fchra0523@gmail.com
Upcoming Events
See All >
September 19, 2018 -

11:30am

to

1:00pm

Location:

Courtyard by Marriott 560 Scott Ave Farmington,NM

Modern Day Stress Managment

Dr. Portia Skyes                                             ...

October 17, 2018 - 10:45am

Location:

San Juan Center for Independence 1204 San Juan Blvd Farmington, NM

Navigating Workplace Ethics

Trainer: Tom Miller, Deputy, San Juan County Sheriff's Office

This training will discuss common terms and definitions of words associated with discussions regarding Ethics (Morals, Values, Virtues,...