Event Details
What is a Family Friendly Business
Date:
August 16, 2017, 11:30pm
Organizer:

Four Corners HR Association

Location:

11:30am-1:00pm
Courtyard by Marriott
560 Scott Ave
Farmington, NM

Price:

$15 lunch fee(only for non-prepaid)

Event Type:
iCal link
What is a Family Friendly Business & Why is it Important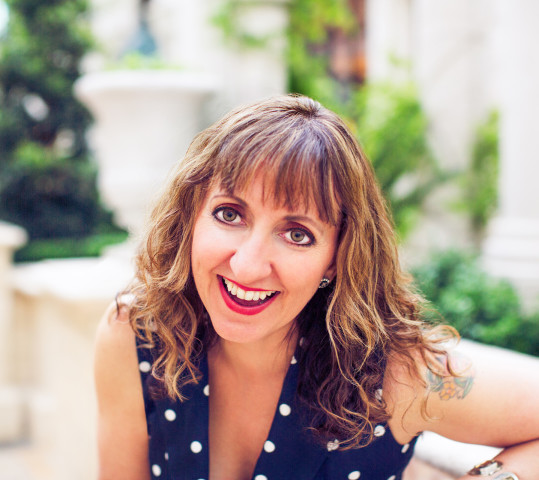 Giovanna Rossi CEO,
Collective Action Strategies
Giovanna Rossi, on behalf of Friendly New Mexico, will be the August 17th lunch speaker. Family Friendly New Mexico is a statewide project developed to recognize companies that have adopted policies that give New Mexico businesses an edge in recruiting and retaining the best employees.
The Family Friendly New Mexico project has taken a positive approach to transforming workplace policies in the state by offering training and resources on how businesses can adopt more family-friendly policies; awards and recognition for companies that offer their employees family-friendly benefits; and a resource and clearinghouse of information for businesses and community leaders as they develop policies on issues such as paid family leave and help with childcare.
This year, 25 businesses throughout the state won the "New Mexico Family Friendly Business Award," said Giovanna Rossi, co-chair of the New Mexico Task Force on Work Life Balance and director of the Family Friendly New Mexico program, which oversees initiatives to encourage businesses to adopt family friendly policies.
An office within the City of Farmington's Human Resources Department was honored in March for demonstrating exceptional family friendly benefits and policies. They received a tier one or top-level award.The City's Insurance and Benefits Office has earned the "New Mexico Family Friendly Business Award." The New Mexico Task Force on Work Life Balance, which promotes family friendly business practices at businesses, created the award to recognize businesses throughout the state with family friendly policies.
You will learn what family friendly offerings your company is currently providing and pick up excellent ideas and resources for adding more family friendly benefits.